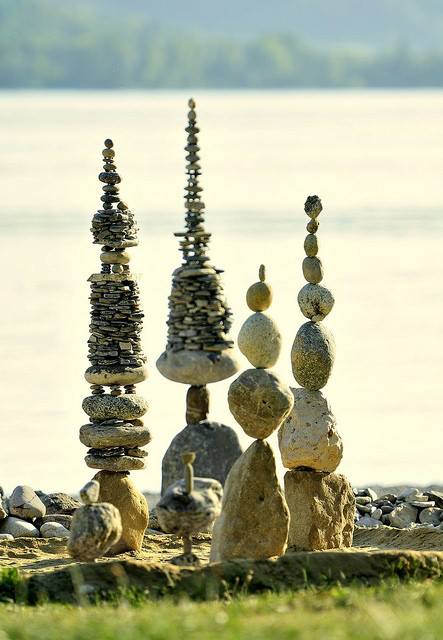 Seven Simple Steps to Bring more Balance to Your Everyday Life !
    Sometimes I find myself moving through the bumpy waters of life, that is when I deeply strive in connecting with simple everyday tools for centering and for reaching a better state of balance in myself.
    Listed below are a couple of those simple tools that make many ripples of change into easiness for my everyday life…and I share them here holding the space that they will also be useful to you when the seas get a bit choppy.
1-JUST FEEL – stop for a moment whatever you are doing and take an inventory of your feelings… ask yourself: What are my thoughts at this very moment, how are my feet touching the floor, do I feel my shoulders open or closed down, am I breathing, how does the air feel around me … By just stopping and observing some of those feelings within and around you, your focus will sharpen and you start to connect deeper with the present moment.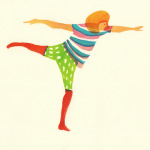 2-BREATHE – As you observe and feel your breath, take 2 minutes and follow your breath this way: breath-in on a count of 4 and breath-out on a count of 6 and do this simple exercise for the whole 2 minutes. As you bring the focus to the way the breath is going in and coming out of your body, you will find yourself fully on the present moment and by having the exhalation a bit longer, you bring a state of more tranquility within.
3-EXPLORE YOUR SENSES – As you take a moment to feel and to breathe, take also a moment to explore your senses through the sensations. Check in with yourself by asking: How do I feel the air touching my face, what do I hear around me, is there any scent calling my attention, do I taste any sweetness in my mouth, what is really catching my eyes… Once you bring full focus to your senses you are fully in the present moment.
4-MINIMIZE DISTRACTIONS – If you find yourself overwhelmed with much inner or outer stimulations, just take a moment to stop and breathe, choose one thought – one task. In other words, create priorities by asking yourself: What is the most important thought for me at this exact moment? The first one that comes to mind, nurture it and allow all the others to 'wait their time'. Then, use the same strategy for your tasks at hand by asking: Which one is the most important task for me at this particular moment? The first one that jumps higher, embrace it and move forward with it, allowing all the others to wait for their appropriate time.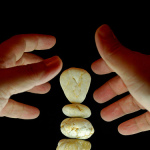 5-CARE FOR YOU – As you know, life can bring about many distractions and a list full of commitments, for this reason self-care must be a priority because the more you are in a 'feel good' place the more effective you will be in handling LIFE, and productivity will feel easier and more effective. Once you 'seize the moment' life will present itself more harmonious and more peaceful.
"Happiness is not a matter of intensity but of balance, order, rhythm and harmony." ~Thomas Merton
6-DREAM, YES! – In the middle of your day, just take a mini-vacation and day-dream. Yes, day-dreaming is important to stimulate your creativity, crucial to assist your mind to assimilate and integrate the lessons learned and to recuperate your inner energies. Plus it is crucial to ignite the inner places of inspiration and wisdom.
7-REMEMBER GRATITUDE – By stopping several moments during the day and bringing attention to a state of gratitude for whatever is and was given to you, independent of any judgments of 'good or bad', you then invite balance into the emotional state of the mind and through this action your presence in the moment is enhanced. Surely a natural inner smile will be expressed.
So go ahead and enjoy the space of "feeling, breathing, enjoying your senses, prioritizing, caring for self, day-dreaming and embracing gratitude"… then you can fully be in the moment and experience the joys of balance.
   In gratitude ~ Lydie Ometto
As Thich Nhat Hanh reminds us, "Smile, breathe, and go slowly."