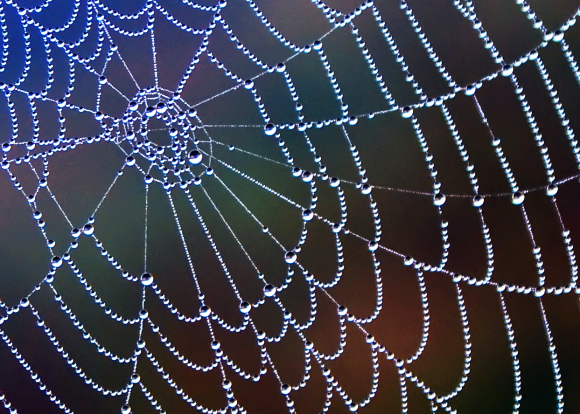 There is a miracle on
   the work of a spider!
Lines tight and arranged;
   net flexible and efficient!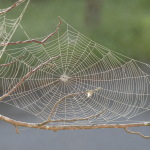 From trees to trees,
   arches to sidewalks,
Along the ridges of
   the grassy yard.
Holding a purpose,
   a purpose for survival,
Within a creative design and
   an awareness in tone.
Eight limbs, many thoughts,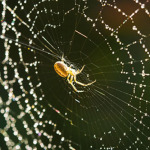 a mind for geometry.
Sharp reflex, presence.
   It is all in the connection!
~ Lydie Om.
How CONNECTED and PRESENT to 'Life' do you feel?
Think 2 ways you can bring more flexibility and efficiency to your daily life?
How much are you expressing Your Creativity?
Connect with 2 ways you can enhance your sharpness of action?
What are 3 simple 'jewels of wisdom' the spider reminded you about?
How can you utilize the lessons gained here in your daily life?
~ May we keep on learning and uncovering ourselves thorough the lessons of nature!
NAMASTE